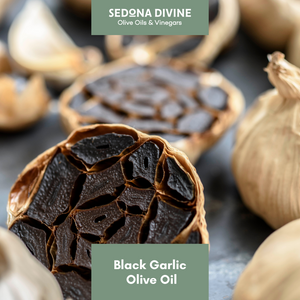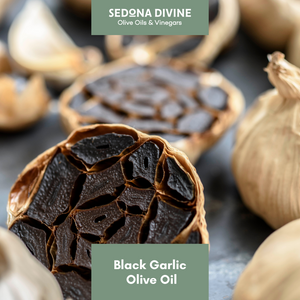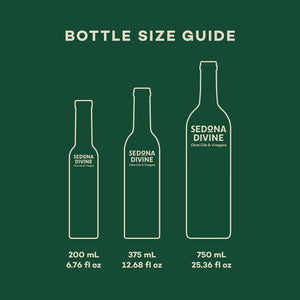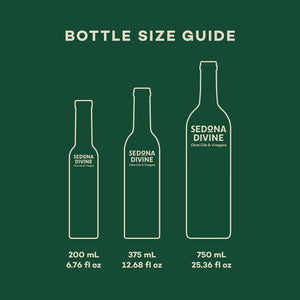 On Sale
Black Garlic EVOO
Black garlic is a tremendously rich and decadent flavor. Sweet and caramel-like in nature, this extra virgin olive oil is lighter in garlic flavor but heavy with umami goodness.
Uses: Excellent in pan sauces. Incorporate into stir fry and fried rice. Drizzle over pasta dishes.
Pairing Recommendation: Honey Ginger White Balsamic, Black Currant Balsamic, Coconut White Balsamic
Is this a gift? Make sure to leave us an Order Note at checkout!