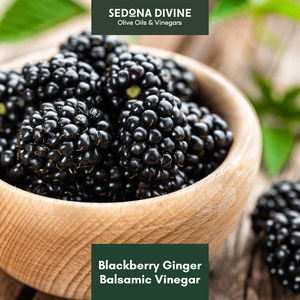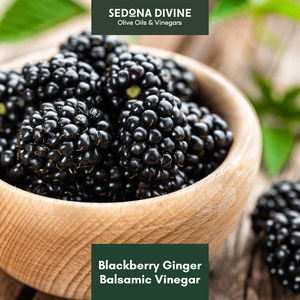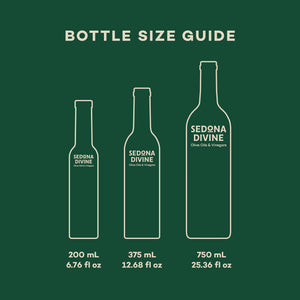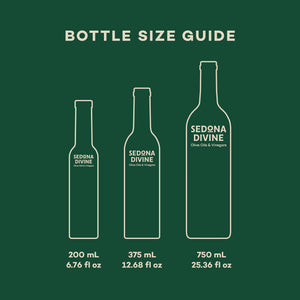 On Sale
Blackberry Ginger Balsamic Vinegar
A wonderful balance of sweet and tart, this dark balsamic combines the flavor of ripe blackberries and the gentle heat of ginger!

Uses: Drizzle over yogurt, oatmeal, or fruit salad. Use as a marinade for beef or chicken. Add a splash to water as a natural flavor enhancer.
Pairing Recommendation: Persian Lime Olive Oil, Basil Olive Oil, Roasted Garlic Olive Oil, Meyer Lemon Olive Oil
Is this a gift? Make sure to leave us an Order Note at checkout!