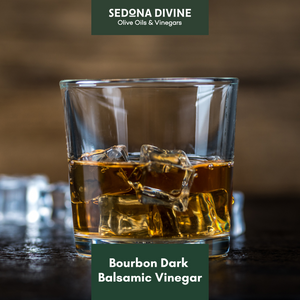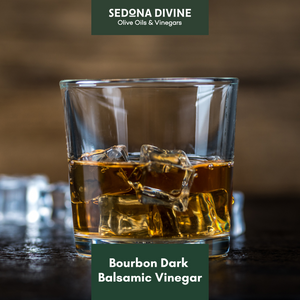 On Sale
Bourbon Dark Balsamic
This complex dark balsamic highlights the flavor of barrel-aged bourbon! Featuring notes of maple, it makes a wonderful addition to sweeter dishes.

Uses: Mix into mashed sweet potatoes. Drizzle over pancakes and waffles. Add a splash to barbeque sauce. Reduce to a glaze for ham or pork chops.
Pairing Recommendation: Butter Olive Oil, Black Garlic Olive Oil, Chipotle Olive Oil
Is this a gift? Make sure to leave us an Order Note at checkout!