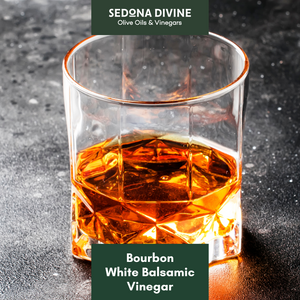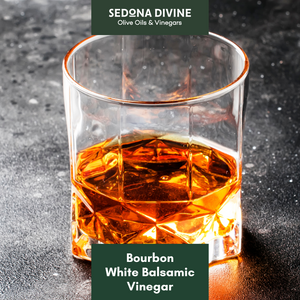 On Sale
Bourbon White Balsamic
For those who like the taste of bourbon, our white balsamic features strong notes of vanilla with a hint of aged wood barrels! This versatile balsamic has a complex flavor that shines through in your favorite dishes.

Uses: Stir into mixed drinks. Brush over grilled meats and seafood. Add to vinaigrettes and marinades.
Pairing Recommendation: Butter Olive Oil, Rosemary Olive Oil, Chipotle Olive Oil
Is this a gift? Make sure to leave us an Order Note at checkout!