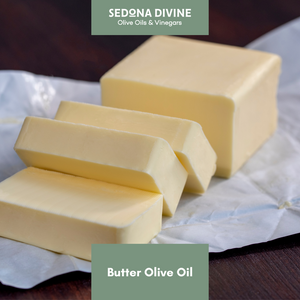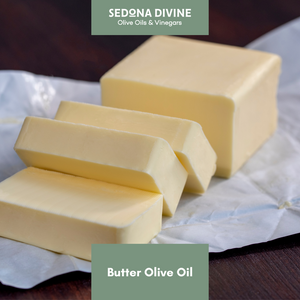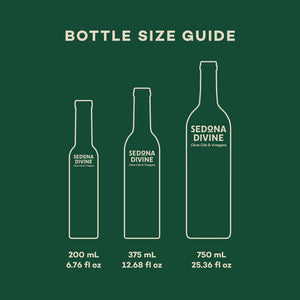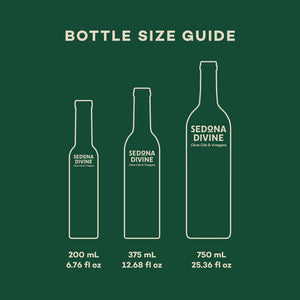 On Sale
Butter Olive Oil
This creamy infused olive oil is vegan, dairy-free, and heart-healthy. Feel guilty no more! Smooth and silky, it tastes identical to the real thing. 

Uses: As a butter substitute in baking and sautéing. Drizzle over hot popcorn. Add to mashed potatoes. Cook seafood like lobster and crab. Dip fresh bread.
Pairing Recommendation: Lemon White Balsamic, Coconut White Balsamic, Green Apple White Balsamic, Rosemary White Balsamic
Is this a gift? Make sure to leave us an Order Note at checkout!