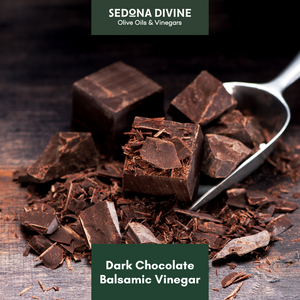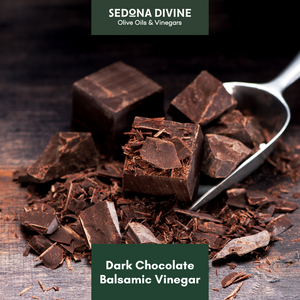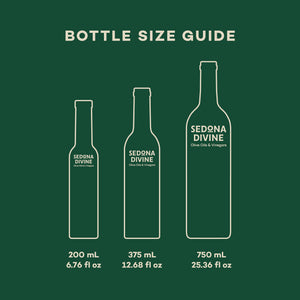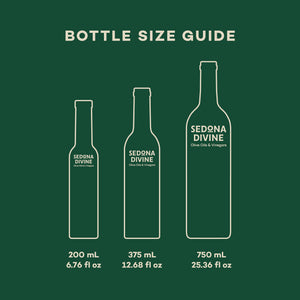 On Sale
Dark Chocolate Balsamic Vinegar
This one is for you, chocolate lovers! Smooth, velvety, and decadent are three words that come to mind when describing this dark balsamic. Distinct in flavor and absolutely mouthwatering, this is a delightful addition to both sweet and savory dishes.
Uses: Mix with fresh berries. Stir into chili. Drizzle over strawberry and goat cheese crostini. Incorporate into baking.
Pairing Recommendation: Chipotle Olive Oil, Blood Orange Olive Oil, Citrus Habanero Olive Oil, Roasted Walnut Oil
Is this a gift? Make sure to leave us an Order Note at checkout!