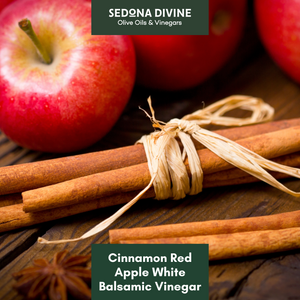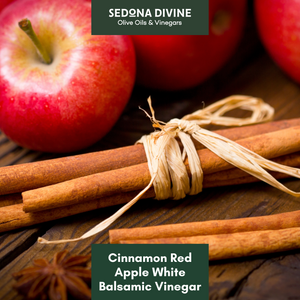 On Sale
Cinnamon Red Apple White Balsamic
Reminiscent of a slice of apple pie! The natural sweetness of red apple is balanced with the flavor of freshly ground cinnamon in this white balsamic vinegar.

Uses: Marinade for pork chops. Drizzle over a plate of brie cheese and apples. Combine with a recommended olive oil for a vinaigrette on fall salads.
Pairing Recommendation: Roasted Walnut Oil, Basil Olive Oil, Sage Olive Oil
Is this a gift? Make sure to leave us an Order Note at checkout!