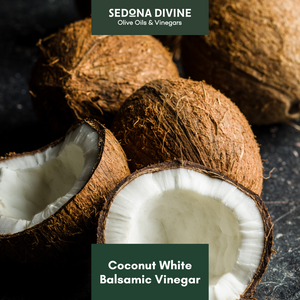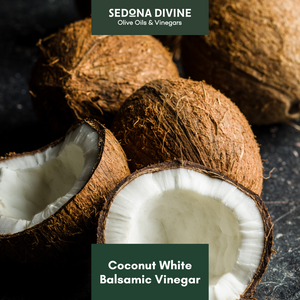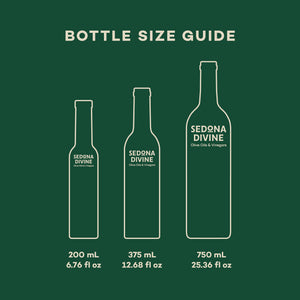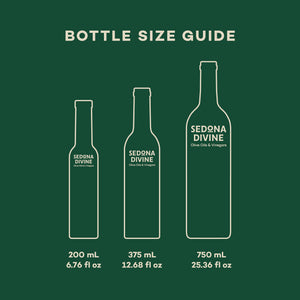 On Sale
Coconut White Balsamic Vinegar
Our Coconut White Balsamic is truly unique. We have infused our wonderfully sweet yet tart White Balsamic Vinegar with fantastic all-natural coconut flavors.
Uses: Combine with granulated sugar to rim your glass for a Pina Colada. Drizzle over sautéed or grilled shrimp. Splash onto fruit salad.
Pairing Recommendation: Persian Lime Olive Oil, Citrus Habanero Olive Oil, Sesame Seed Oil, Butter Olive Oil
Is this a gift? Make sure to leave us an Order Note at checkout!