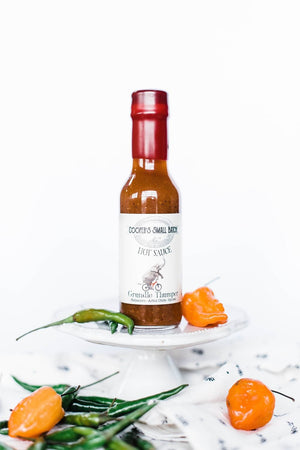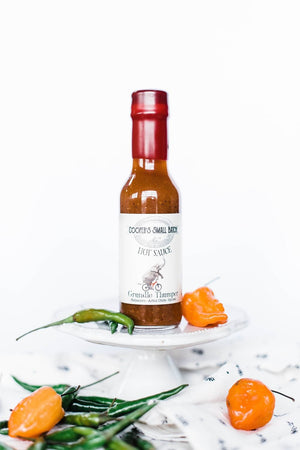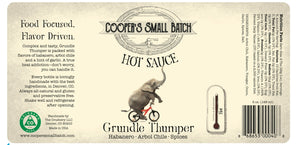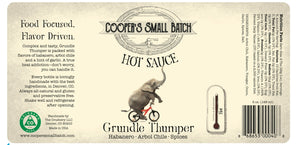 On Sale
Grundle Thumper
The best Habanero Hot Sauce! Complex and tasty, packed with habanero, Arbol chili, and a hint of garlic. A true heat addition-don't worry, you can handle it.
Each bottle is lovely handmade with the best ingredients, in Denver CO. Always all-natural and gluten and preservative free. And, this sauce has 0 mg of sodium, so if you're watching your salt, this is your hot sauce! It's delicious and flavorful without any sodium.
Flavor Profile:
Habanero - Arbol Chili - Spices
Heat Scale: Hot
Is this a gift? Make sure to leave us an Order Note at checkout!