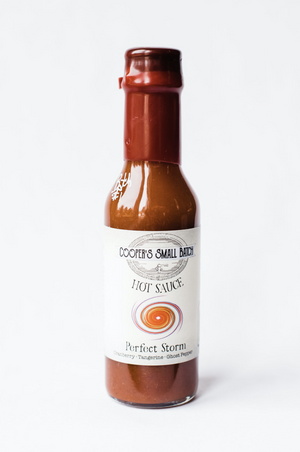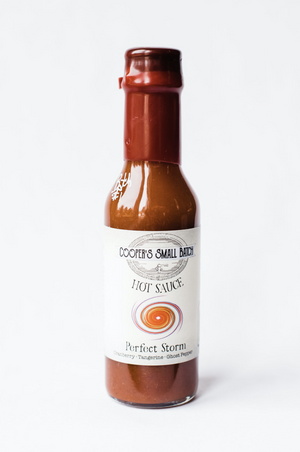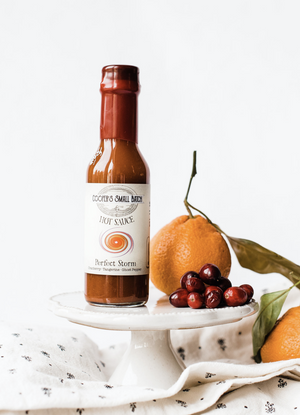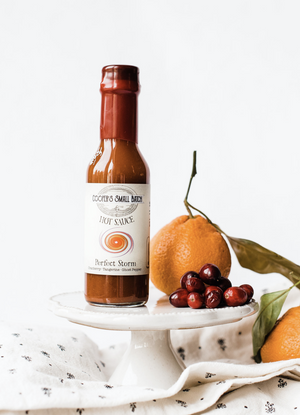 On Sale
Perfect Storm Hot Sauce
Cranberry, Tangerine & Ghost Pepper hot sauce. The Perfect Storm- A cooling breeze of Orange and Pineapple swirls in the eye of this storm. A zing of Cranberry adds a tart edge before spicy ghost peppers turn up the heat, creating The Perfect Storm fruit hot sauce.
Heat Scale: Hot
Every bottle is lovingly handmade with the best ingredients, in Denver, CO. Always all-natural, gluten, and preservative free. Shake well and must refrigerate after opening. Separation of sauce is natural.
Is this a gift? Make sure to leave us an Order Note at checkout!