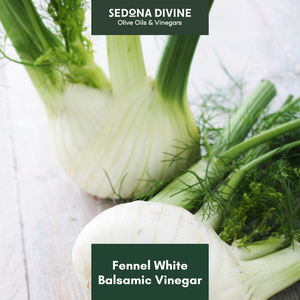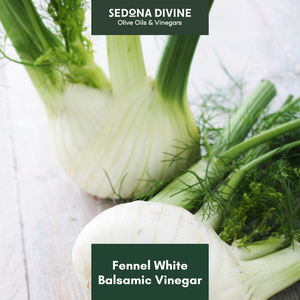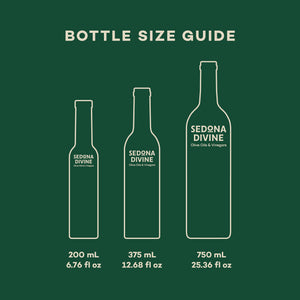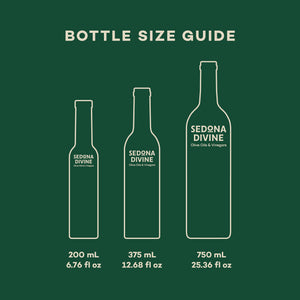 On Sale
Fennel White Balsamic
This white balsamic features a mild licorice root flavor! While raw fennel can be challenging to find, our Fennel White Balsamic allows you to have this flavor year round. 
Uses: Brush onto white pizza. Drizzle over roasted carrots and other root vegetables. Pair with our Meyer Lemon Olive Oil for a refreshing vinaigrette.
Pairing Recommendation: Meyer Lemon Olive Oil. Tuscan Herb Olive Oil. Roasted Garlic Olive Oil.
Is this a gift? Make sure to leave us an Order Note at checkout!