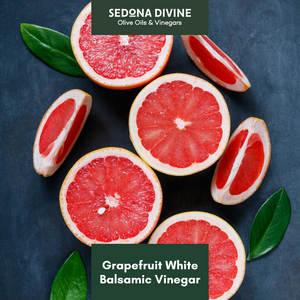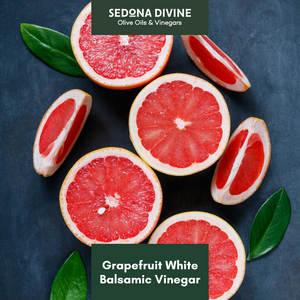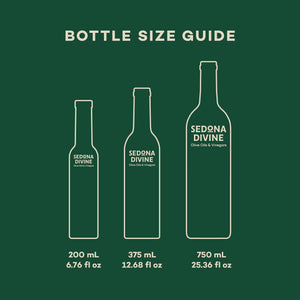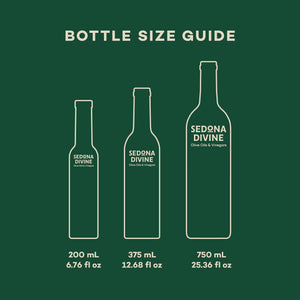 On Sale
Grapefruit White Balsamic Vinegar
Crisp, sweet, and clean! With subtle notes of grapefruit, this white balsamic will brighten up your recipes.
Uses: Pair with a recommended olive oil for a vinaigrette, add to cocktails or mocktails for a burst of citrus flavor, drizzle over vanilla ice cream or sorbet.
Pairing Recommendation: Herbes de Provence Olive Oil, Persian Lime Olive Oil, Meyer Lemon Olive Oil
Is this a gift? Make sure to leave us an Order Note at checkout!