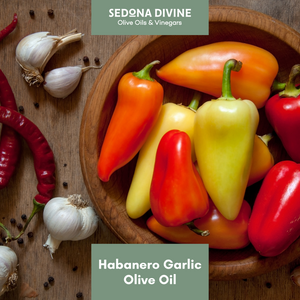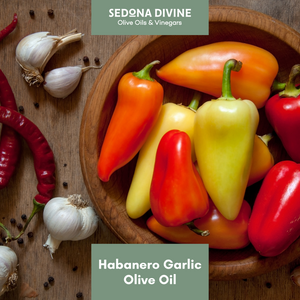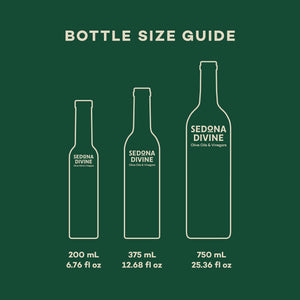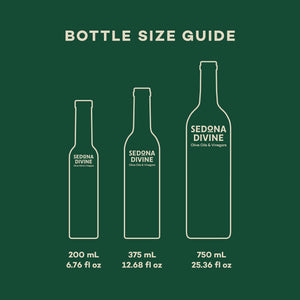 On Sale
Habanero Garlic EVOO
Enjoy the heat of habanero peppers balanced by the richness of roasted garlic. The spiciness of this olive oil sneaks up on you but is great to use in cooking. A great way to add a kick into some of your favorite dishes!
Uses: Add a dash to salsa for extra heat. Marinade for chicken and pork. Spice up your pasta and rice dishes.
Pairing Recommendation: Oregano White Balsamic, Prickly Pear Dark Balsamic, Cilantro Lime White Balsamic
Is this a gift? Make sure to leave us an Order Note at checkout!