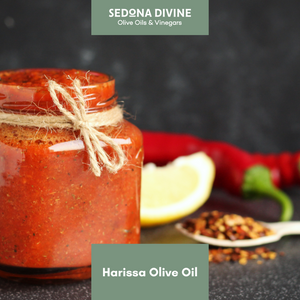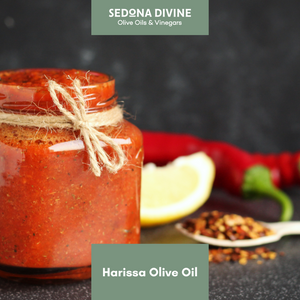 On Sale
Harissa Olive Oil
A popular condiment in North Africa and the Middle East, harissa is a spicy, earthy chili pepper paste. This robust infused oil features the flavors of roasted chili peppers, garlic, caraway, saffron, and coriander.

Uses: Marinate beef, lamb, or chicken. Drizzle onto stews or couscous. Brush over fresh peppers before roasting. Stir into hummus or yogurt-based dips.
Pairing Recommendation: Strawberry Balsamic, Mango White Balsamic, Traditional Balsamic, Raspberry Balsamic, Jalapeno White Balsamic
Is this a gift? Make sure to leave us an Order Note at checkout!