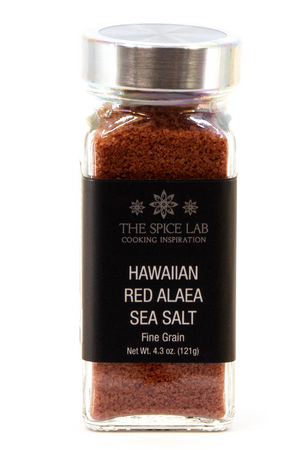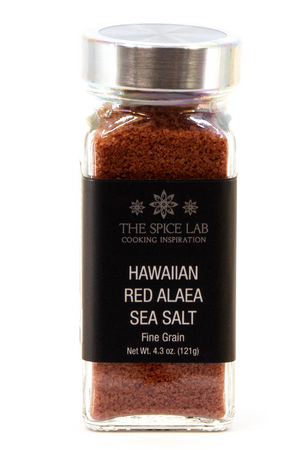 On Sale
Hawaiian Red Alaea Salt 4012-4J
Alaea red sea salt is rich in minerals and iron and gets is stunning color from red alaea clay. Traditionally, Hawaiians use alaea in ceremonies to cleanse, purify and bless tools, canoes, as well as in healing rituals for medicinal purposes. It has long been prized by native Hawaiians for its spiritual and health benefits.
The finest red alaea clay is extracted from veins between layers of lava rock. The clay is purified, refined then bonded with white Hawaiian sea salt. Red Alaea is the traditional Hawaiian table salt used to season and preserve meats and fish. Savor a unique and pleasant flavor while roasting or grilling meats. It is the traditional and authentic seasoning for native Hawaiian dishes such as Kalua Pig, Hawaiian Jerky and Poke.
Commercial table salt contains approximately 99% sodium chloride. A scientific analysis performed on the Molokai "whole salt" harvested by traditional methods contained only 84% sodium chloride, a distinct health benefit. The remaining 16% was comprised of some 80 natural elements, electrolytes, and trace minerals that imparted the salt's exceptional taste qualities.
Research evolved into a vision: to create a new, high-technology company able to produce the world's finest gourmet sea salts in commercial quantities, laying the foundation for a unique, micro-economic business model for Molokai residents.
In the Hawaiian language, "kai" means "ocean," the source of life, so the fledgling company was named Hawaii Kai - with a mission to produce an incomparable suite of ocean-based products, bringing to the world the essence of the source.
Is this a gift? Make sure to leave us an Order Note at checkout!