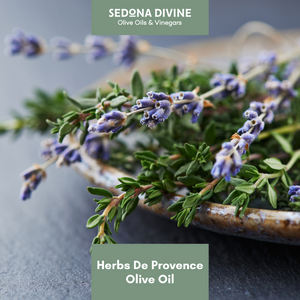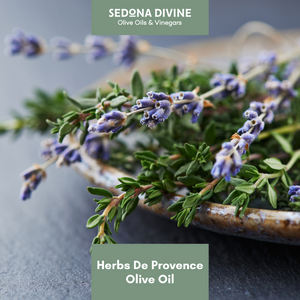 On Sale
Herbs De Provence Olive Oil
Enjoy the flavors of the French countryside with top notes of lavender, savory thyme, and bay leaf. Our all-natural Herbs de Provence Olive Oil is a show-stopper.
Uses: As a finishing oil for grilled meats, fish, and vegetables. Dipping oil for fresh bread. Add as a component to herb-laden aiolis.
Pairing Recommendation: Grapefruit White Balsamic, Lavender Balsamic, Mango White Balsamic
Is this a gift? Make sure to leave us an Order Note at checkout!