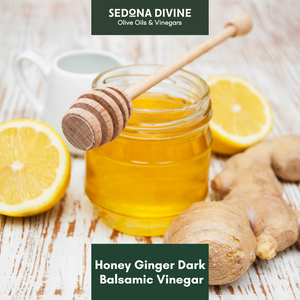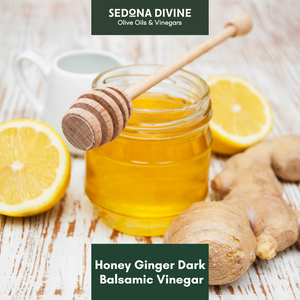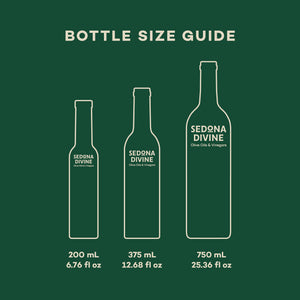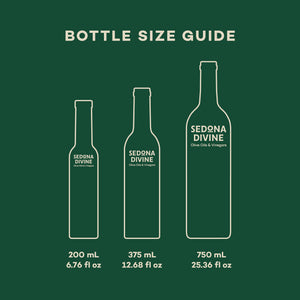 On Sale
Honey Ginger Dark Balsamic
The sweetness of honey meets the slightly spicy and warm flavor of ginger in this versatile dark balsamic!
Uses: Marinate cucumbers. Add a splash to fried rice or stir fries. Combine with a recommended olive oil for a flavorful vinaigrette.
Pairing Recommendation: Meyer Lemon Olive Oil, Black Garlic Olive Oil, Sesame Seed Oil
Is this a gift? Make sure to leave us an Order Note at checkout!