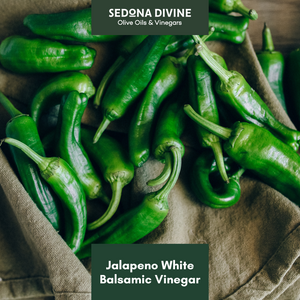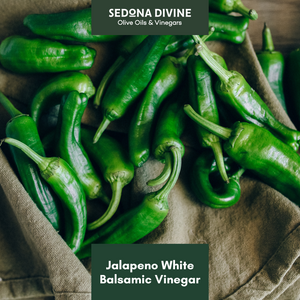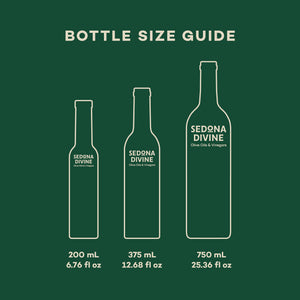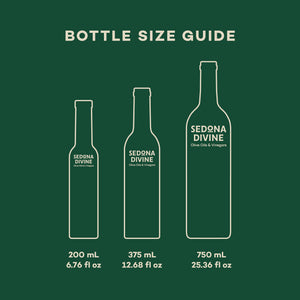 On Sale
Jalapeno White Balsamic Vinegar
Add a little bit of southwest flair to your favorite dishes! This white balsamic is an explosion of flavor with sweet, spicy, and tart notes.
Uses: Drizzle over ceviche. Create a pan sauce for shrimp and veggies. Splash on fresh fruit.
Pairing Recommendation: Harissa Olive Oil, Roasted Chili and Lime Olive Oil, Chipotle Olive Oil, Cilantro Lime Olive Oil
Is this a gift? Make sure to leave us an Order Note at checkout!