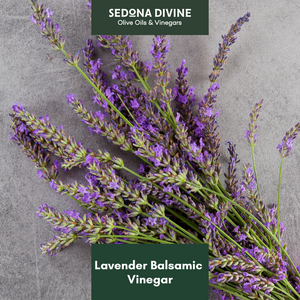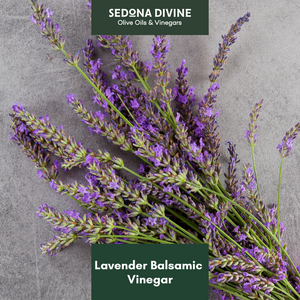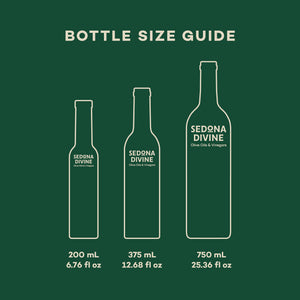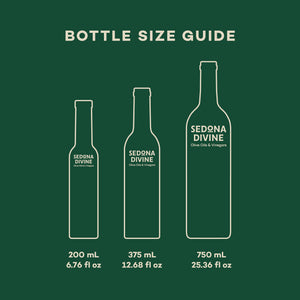 On Sale
Lavender Dark Balsamic Vinegar
Floral, sweet and slightly herbaceous, our Lavender Balsamic Vinegar captures the essence of this ancient flower
Uses: Make a marinade for poultry, lamb or pork. Drizzle over salads or your favorite cheeses. Cook down to make a simple syrup for cocktails or coffee drinks.
Pairing Recommendation: Tuscan Herb Olive Oil, Herbes de Provence Olive Oil, Meyer Lemon Olive Oil
Is this a gift? Make sure to leave us an Order Note at checkout!