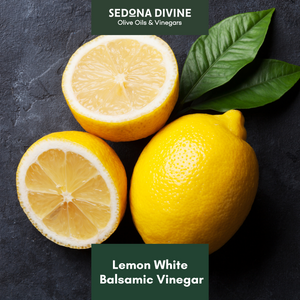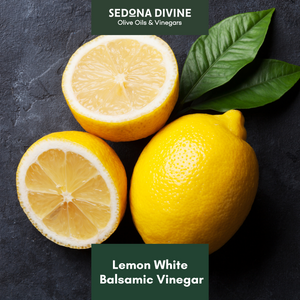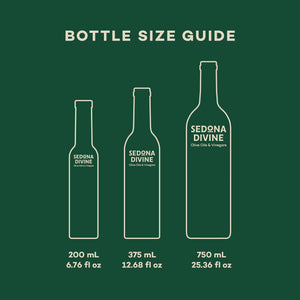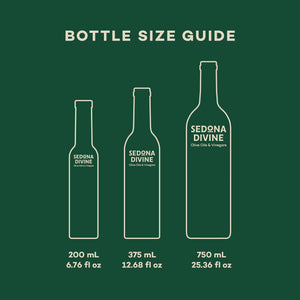 On Sale
Lemon White Balsamic
Playfully tart and pleasantly sweet, this infused white balsamic has a perfectly balanced acidity and a clean, crisp lemon flavor!
Uses: Brush over shrimp before grilling. Mix into pasta. Drizzle over grilled or sautéed vegetables.
Pairing Recommendation: Basil Olive Oil, Tuscan Herb Olive Oil, Butter Olive Oil, Zesty Onion Olive Oil
Is this a gift? Make sure to leave us an Order Note at checkout!