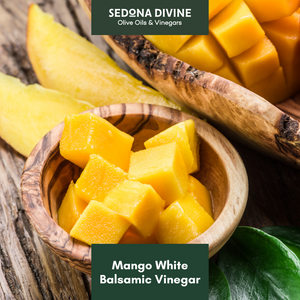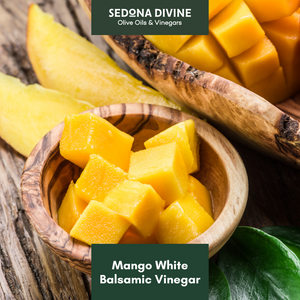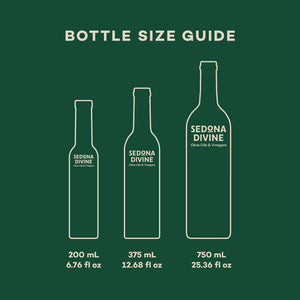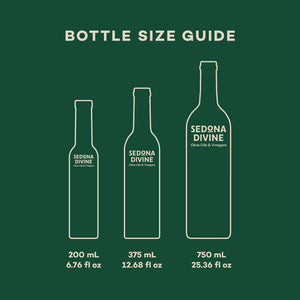 On Sale
Mango White Balsamic Vinegar
Bursting with natural sweetness, this white vinegar is fruity and smooth!
Uses: Drizzle over salsa. Create a balsamic glaze reduction for pork chops. Combine with a recommended olive oil and make a vinaigrette.
Pairing Recommendation: Chipotle Olive Oil, Harissa Olive Oil, Cilantro Lime Olive Oil, Blood Orange Olive Oil
Is this a gift? Make sure to leave us an Order Note at checkout!