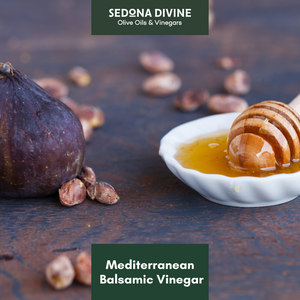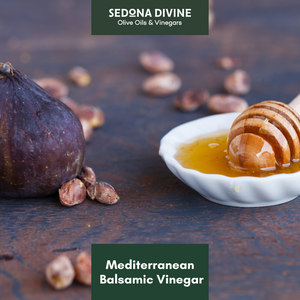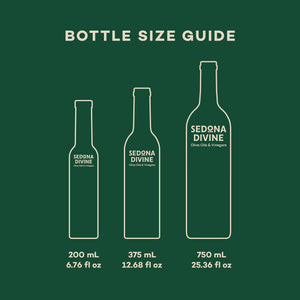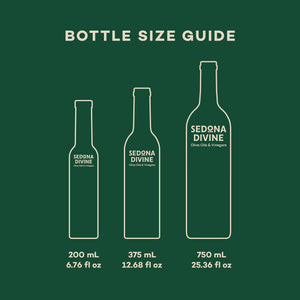 On Sale
Mediterranean Dark Balsamic
The flavors of pistachios, dates, and honey come beautifully together in this dark balsamic! This balsamic is excellent in Mediterranean and southern Italian dishes.
Uses: Drizzle over grilled halloumi cheese. Combine with a recommended olive oil for a flavorful dipping oil with fresh bread. Marinate chicken or lamb kabobs.
Pairing Recommendation: Roasted Walnut Oil, Blood Orange Olive Oil, Meyer Lemon
Is this a gift? Make sure to leave us an Order Note at checkout!