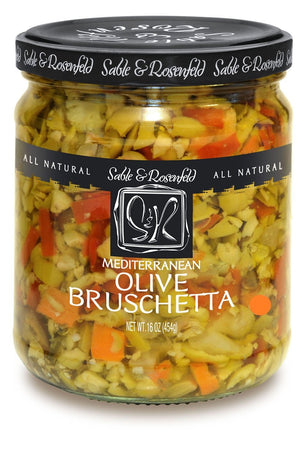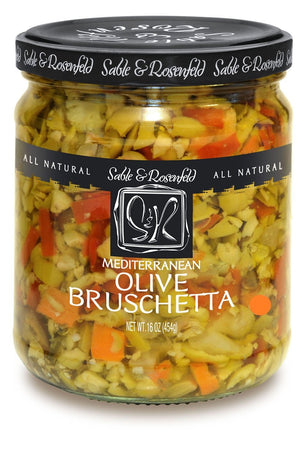 On Sale
Mediterranean Olive Bruschetta
A COMPLEMENTARY BLENDING OF CHOPPED GREEN OLIVES, CARROTS, CAULIFLOWER, RED BELL PEPPERS, CELERY AND CAPERS IN OLIVE OIL.
Complete a sandwich, pizza or baguette.
Add a kick to grilled fish, pasta, omelets, potato salad or deviled eggs.
All Natural. Gluten Free. Non-GMO Certified.
INGREDIENTS: green olives, olive oil, carrots, cauliflower, red bell pepper, celery, capers, garlic, spices, salt.
Is this a gift? Make sure to leave us an Order Note at checkout!