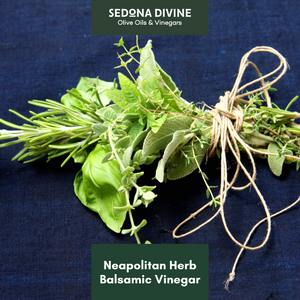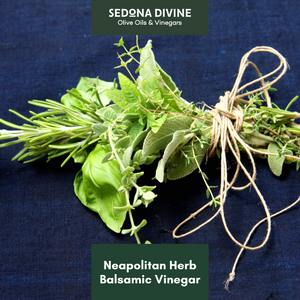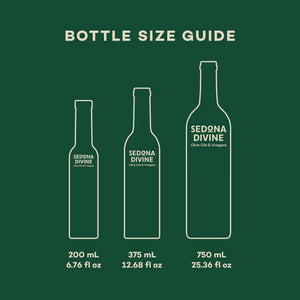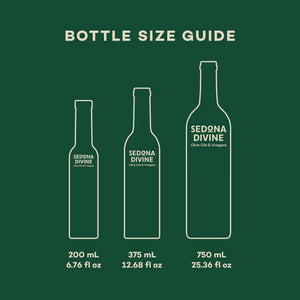 On Sale
Neapolitan Herb Balsamic Vinegar
Zesty and versatile, our Neapolitan Herb Dark Balsamic has just the right amount of acidity to shine in a multitude of dishes! Featuring notes of rosemary, marjoram, thyme, garlic, and sage.

Uses: Brush over grilled or roasted vegetables. Stir into barbeque sauce. Toss into pasta dishes with a recommended olive oil.
Pairing Recommendation: Roasted Garlic Olive Oil, Sundried Tomato Parmesan Garlic Olive Oil, Rosemary Olive Oil
Is this a gift? Make sure to leave us an Order Note at checkout!