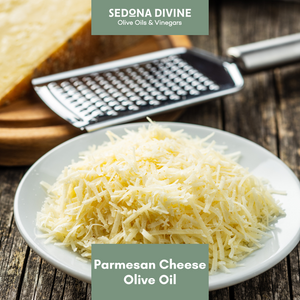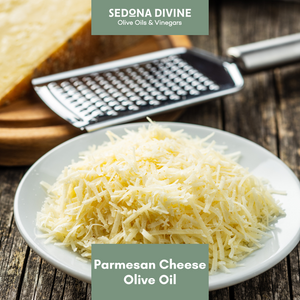 On Sale
Parmesan Cheese Olive Oil
Featuring the rich, sharp flavors of Parmesan cheese, this olive oil is a versatile staple! It's a must-have for your favorite Italian dishes.

Uses: Drizzle over your favorite pasta dishes. Add to popcorn kernels for fresh stovetop popcorn. Brush onto baguette slices with freshly minced garlic and bake.
Pairing Recommendation: Rosemary Dark Balsamic, Sage White Balsamic, Garlic Cilantro Dark Balsamic
Is this a gift? Make sure to leave us an Order Note at checkout!