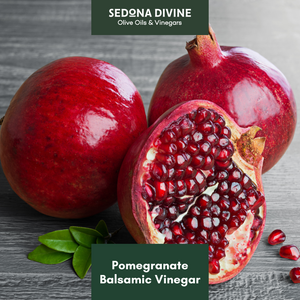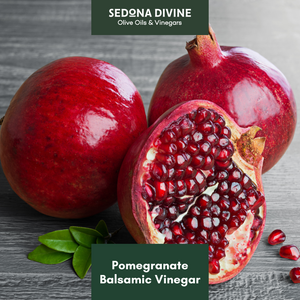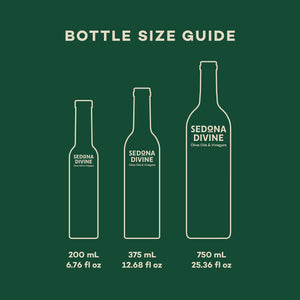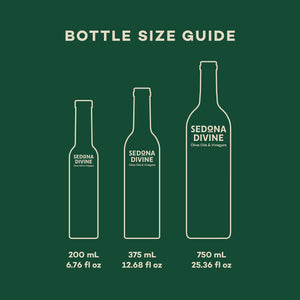 On Sale
Pomegranate Balsamic Vinegar
Indigenous to the warm climates of the Mediterranean and Middle East, the intense sweet-tart flavor of the pomegranate is a perfect match for a wide range of foods!
Uses: Reduce in a pan and brush over chicken, pork, or duck. Toss with mixed greens and top with nuts and your choice of cheese. Drizzle over fresh fruit and ice cream.
Pairing Recommendation: Blood Orange Olive Oil, Basil Olive Oil, Meyer Lemon Olive Oil, Black Garlic Olive Oil
Is this a gift? Make sure to leave us an Order Note at checkout!