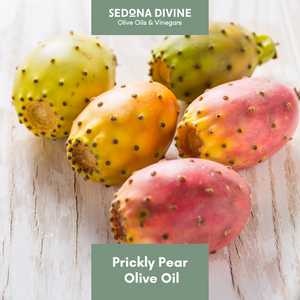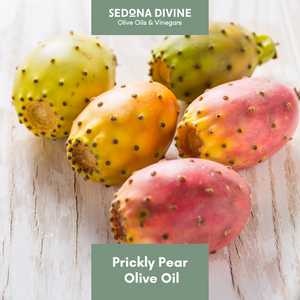 On Sale
Prickly Pear Olive Oil
A favorite flavor here in the Southwest! Our Prickly Pear Olive Oil taste like a slightly under-ripe strawberry with a bit of a tart finish. This extra virgin olive oil will immerse your tastebuds in a delightful blend of unique flavors.
Uses: Marinade for pork or steak. Sauté your favorite vegetables with this olive oil for an added slightly sweet flavor. Incorporate into Mexican-style dishes.
Pairing Recommendation: Spicy Mole Dark Balsamic, Honey Basil White Balsamic, Jalapeno White Balsamic, Lemon White Balsamic
Is this a gift? Make sure to leave us an Order Note at checkout!