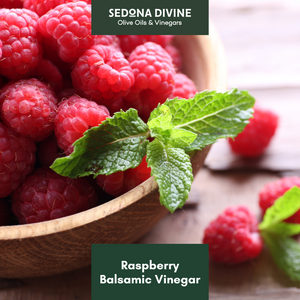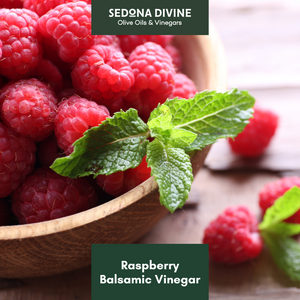 On Sale
Raspberry Balsamic Vinegar
Rich and velvety, this dark balsamic delivers the vibrant and sweet flavor of fresh, ripe raspberries!
Uses: Marinade for poultry and pork. Toss with salad greens. Drizzle over creamy cheeses.
Pairing Recommendation: Meyer Lemon Olive Oil,. Basil Olive Oil, Persian Lime Olive Oil
Is this a gift? Make sure to leave us an Order Note at checkout!