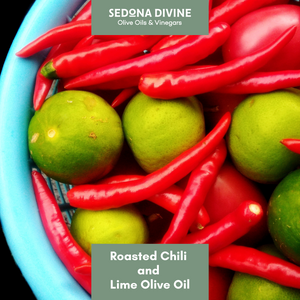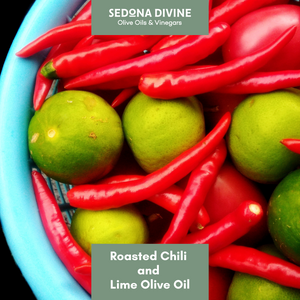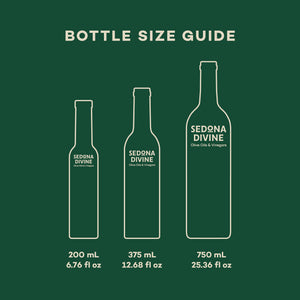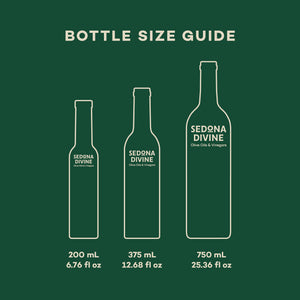 On Sale
Roasted Chili Lime EVOO
Featuring a smoky red pepper flavor combined with a citrus splash – you'll taste notes of acid and a light heat at the back of your throat!
Uses: Stir into guacamole. Add a little bit of zest and spice and drizzle over popcorn. Marinate chicken, pork, and shrimp.
Pairing Recommendation: Coconut White Balsamic, Garlic Cilantro Balsamic, Jalapeno White Balsamic
Is this a gift? Make sure to leave us an Order Note at checkout!