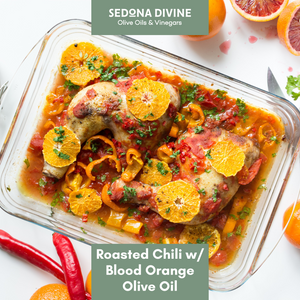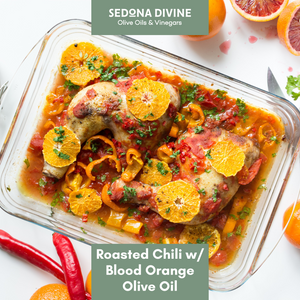 On Sale
Roasted Chili w/ Blood Orange Olive Oil
This complex extra virgin olive oil highlights the flavors of citrusy blood oranges and the smoky heat of roasted chili peppers. The perfect oil for those who love a subtle sweet heat!

Uses: Substitute for vegetable oil in brownies for a hint of heat. Finishing oil on roasted vegetables. Marinate olives for a flavorful snack.
Pairing Recommendation: Lime White Balsamic, Garlic Cilantro Dark Balsamic, Prickly Pear Dark Balsamic, Jalapeno White Balsamic
Is this a gift? Make sure to leave us an Order Note at checkout!