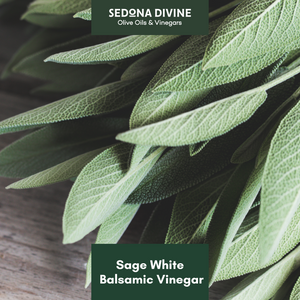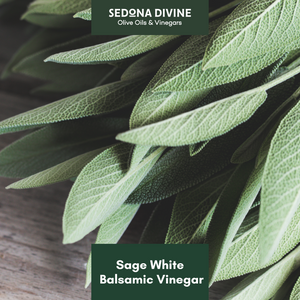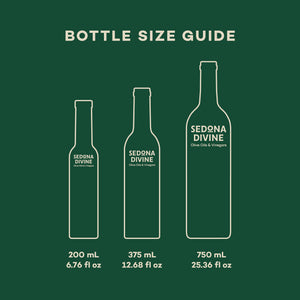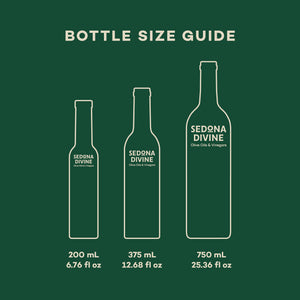 On Sale
Sage White Balsamic
Featuring earthy, sweet-yet-savory notes, this white balsamic is full of intense flavor!
Uses: Glaze pork chops or salmon before grilling. Toss into pasta dishes. Use as a vinaigrette for winter salads. Drizzle over roasted carrots.
Pairing Recommendation: Black Garlic Olive Oil, Rosemary Olive Oil, Mushroom Lovers Olive Oil
Is this a gift? Make sure to leave us an Order Note at checkout!