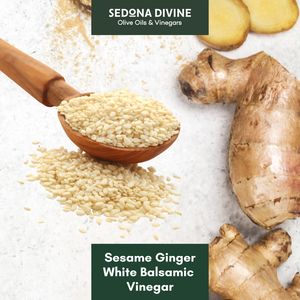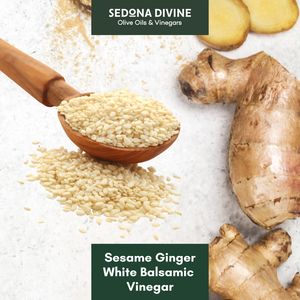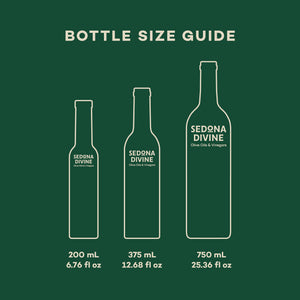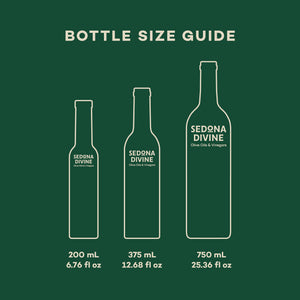 On Sale
Sesame Ginger White Balsamic
This balsamic vinegar offers a delightful balance of nutty richness and spicy warmth! Our Sesame Ginger white balsamic highlights the robust flavors of toasted sesame seeds and the aromatic and zingy notes of ginger.
Uses: Create an Asian-inspired salad dressing. Drizzle over rice bowls or stir fries. Marinade for tofu, chicken, or seafood.
Pairing Recommendation: Black Garlic Olive Oil, Lemon Pepper Olive Oil, Blood Orange Olive Oil
Is this a gift? Make sure to leave us an Order Note at checkout!