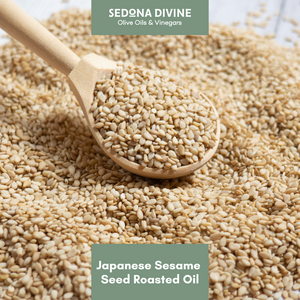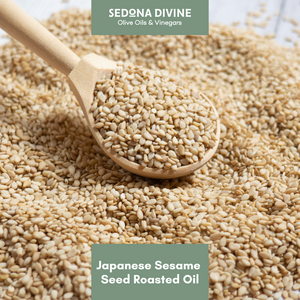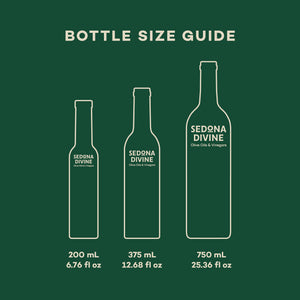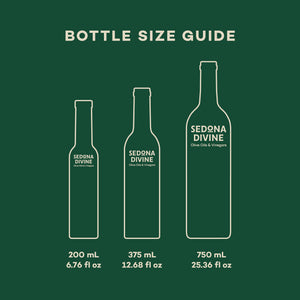 On Sale
Japanese Sesame Seed Roasted Oil
Pressed in small batches, our sesame seed oil is rich and nutty. This specialty flavor is often used in Chinese, Japanese, Middle Eastern, Korean, and Southeast Asian cuisine.
Uses: Add to stir-frys and sesame noodles. Drizzle over hummus. Use to roast vegetables and meat.
Pairing Recommendation: Coconut White Balsamic, Mango White Balsamic, Blackberry Ginger Balsamic
Is this a gift? Make sure to leave us an Order Note at checkout!