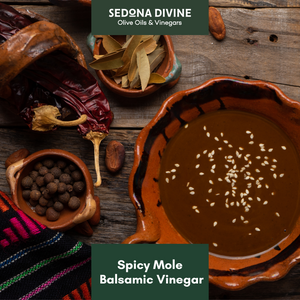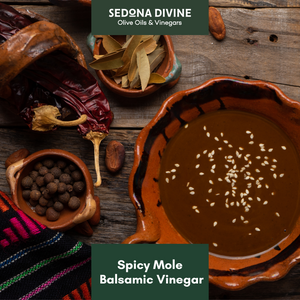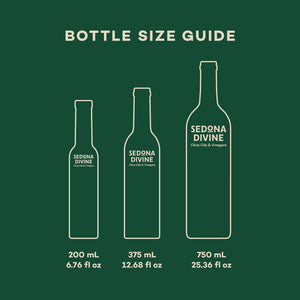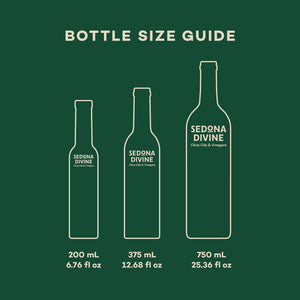 On Sale
Spicy Mole Dark Balsamic
A tasty combination of chile powder with traditional mole' spices (coffee, light cinnamon, dried chiles, nuts and chocolate)! This dark balsamic adds a hint of flavorful heat.
Uses: Add a couple of splashes over enchiladas. Drizzle over Mexican rice. Marinate beef, pork, or chicken.
Pairing Recommendation: Roasted Garlic Olive Oil, Chipotle Olive Oil, Citrus Habanero Olive Oil
Is this a gift? Make sure to leave us an Order Note at checkout!