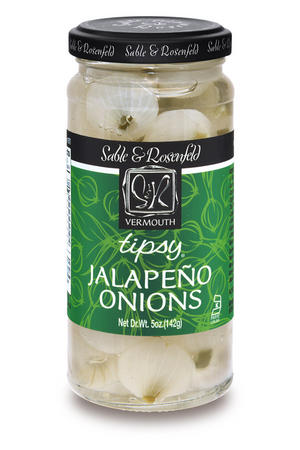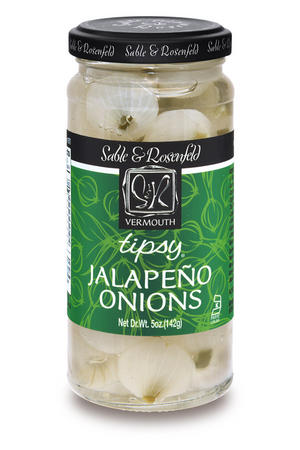 On Sale
Tipsy Jalapeño Onions
FOR SURE TO BE YOUR FAVORITE PICKLED SILVER SKIN ONIONS. TIPSY ONIONS ARE BATHED IN FRENCH VERMOUTH. THE PERFECT GIBSON MATCH.
Crunchy and sweet.
Quick hors d'oeuvre.
Kosher. Fat Free. Gluten Free.
INGREDIENTS: onions, water, sugar, acetic acid, salt, sodium benzoate (as preservative), calcium chloride, sodium metabisulfite, potassium sorbate (as perservative), vermouth
Is this a gift? Make sure to leave us an Order Note at checkout!