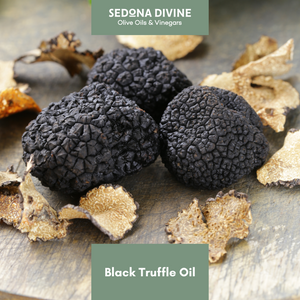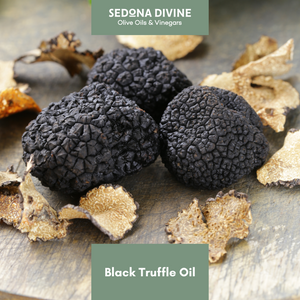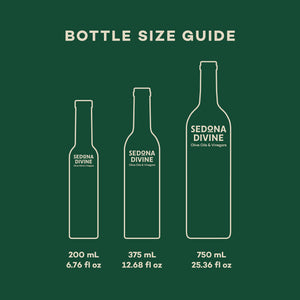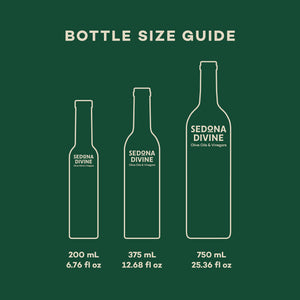 On Sale
Black Truffle Gourmet Oil
As soon as you open this bottle, the intoxicating aroma of rich truffles will awaken your senses! This complex oil encapsulates the essence of freshly foraged black truffle and features earthy notes.

Uses: Homemade french fries and potato chips. Add to risotto or macaroni and cheese. Drizzle over baked brie. Make an aioli spread.
Pairing Recommendation: Espresso Balsamic, Traditional Balsamic
Is this a gift? Make sure to leave us an Order Note at checkout!