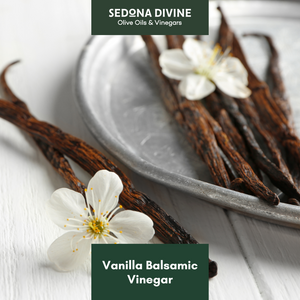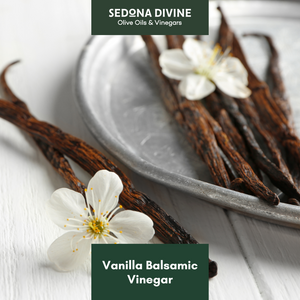 On Sale
Vanilla Balsamic Vinegar
Sultry, fragrant Tahitian vanilla beans are married with our Traditional Aged Up To 18 Years Balsamic Vinegar. The resulting collaboration is intoxicating as it is exotic.
Uses: Drizzle over your favorite desserts like fresh berries, a warm brownie, and ice cream. Reduce with fresh peaches. Stir into cake batter before baking.
Pairing Recommendation: Butter Olive Oil, Roasted Walnut Oil, Blood Orange Olive Oil, Persian Lime Olive Oil
Is this a gift? Make sure to leave us an Order Note at checkout!