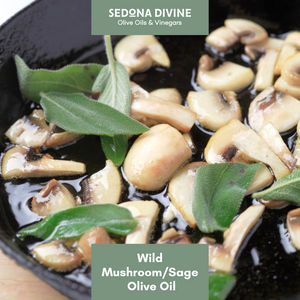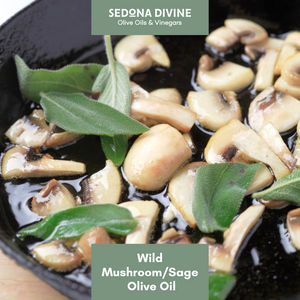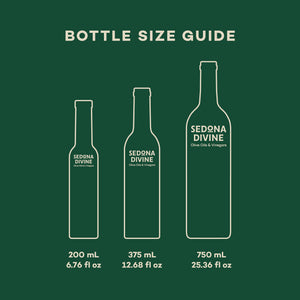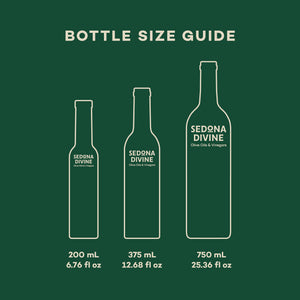 On Sale
Mushroom/Sage Olive Oil
The combination of fresh, herbaceous sage and savory, wild mushrooms come together in this fragrant, flavorsome oil! This smooth and earthy olive oil can be used in a variety of dishes.

Uses: Drizzle over your Thanksgiving stuffing recipe. Dress gnocchi, pasta, or risotto. Add to your pan when making omelets. Dipping oil for fresh bread.
Pairing Recommendation: Lemon White Balsamic, Fig Balsamic, Black Currant Balsamic, Traditional Balsamic
Is this a gift? Make sure to leave us an Order Note at checkout!